No, affiliate marketing is nothing like the pyramid schemes of Amway, Herbalife and other MLM companies. It's a win-win scenario, where sellers, affiliates and end-users all reap tangible benefits – companies get sales, affiliates get bonuses, and end users get the product. The real winners though, are companies and marketers, since they do not have to invest money to generate traffic or reach new audiences. Instead, their spending is limited to paying commissions on confirmed sales. This is especially useful for newly-launched companies with limited resources or companies selling digital products.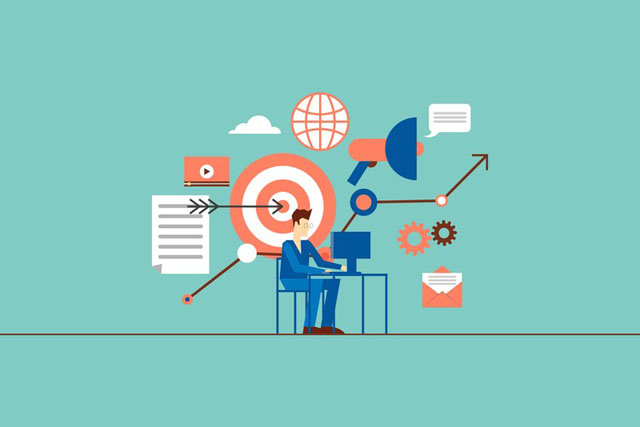 Affiliate marketing offers an easy, no-upfront cost method to grow your business. Image courtesy of Wikimedia Commons
What is affiliate marketing?
Affiliate marketing is a marketing model where companies compensate affiliates for views, leads or sales. Affiliates obtain the traffic either by publishing their own relevant content or through advertisements.
Affiliates act independently of companies. However, they must abide by the terms and conditions stipulated in the affiliate agreement. Many affiliates gear their entire business model towards funnelling traffic to parent companies. The commissions for affiliates vary wildly depending on the industry and volume of referrals.
Affiliates drive traffic to their websites or "offers" through many different channels. For example, some specialise in running offers through Facebook ads or influencer marketing. Others drive traffic through SEO (although this can be slower to gain initial traction, once you have got going results can be exponential!). For initial information on what that is, you should check out information on digital marketing and SEO agencies and services.
Is affiliate marketing effective?
Affiliate marketing is exceptionally effective. The largest company on the internet, Amazon, owes its success to its over 900,000 affiliates. Some reports suggest that as much as 40% of Amazon's business is derived from affiliate marketing. They are not alone – the top e-commerce companies in the world, like Ali Baba, eBay and Jingdong, are also heavily reliant on referral traffic.
Disadvantages of Affiliate Marketing
Despite the many great benefits of affiliate marketing, companies must also be aware of a few of its advantages, since affiliate misconduct will also reflect poorly on companies.
The chief concern is when affiliates use black hat methods to obtain traffic. Such methods often involve installing adware on computers to redirect traffic. Another major issue is false clicks and purchases. Shady affiliates have been known to manufacture false sales and click-throughs using bots and stolen user data. Companies have to be vigilant to ensure they do not fall prey to such tricks.