Email marketing is a concept which has been around since postal services were first established. Companies would mail flyers, brochures and sales letters, whether cold mailing or by request, to prospective customers. Most of the letters sent were actually quite similar, since copywriters tend to incrementally build, develop and improve copies based on conversion rates. One legendary sales letter written by Martin Conroy in 1976 for The Wall Street Journal is estimated to have generated about $2 billion in business for the publication.
Today, direct marketing, which has evolved into email marketing, does not command the same kind of aura it once did. Nevertheless, it is still an extremely powerful digital marketing tool; 59% of marketers believe email to be their most effective revenue generator!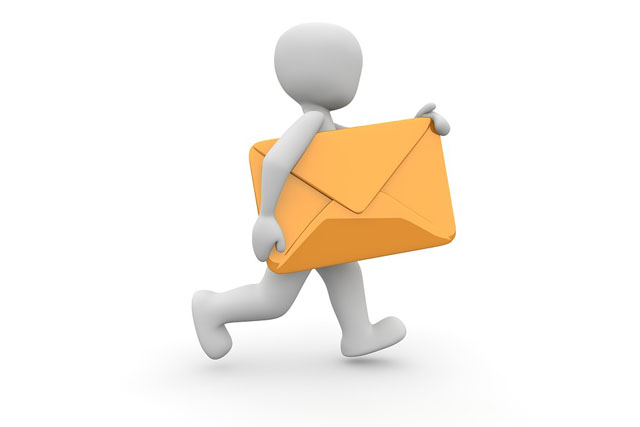 Email marketing can generate revenues for businesses even when employees are fast asleep. Image courtesy of Pixabay.
What is email marketing?
Email marketing entails leveraging existing client or subscription base to generate new leads, increase engagement and improve conversion. Ultimately, email marketing helps companies to make more money.
It's important to remember that when we talk about email marketing, we're not taking of spam bombing millions of strangers about miracle drugs. Instead, companies send highly targeted emails to people who want to receive the e-mails, i.e., former and potential customers. The pool of highly targeted prospects can be enhanced by building a subscription database using informational websites and giveaways.
It bears reminding that companies who participate in large-scale email marketing campaign must always ensure that recipients of their emails want to receive them. Otherwise, these companies are no different from Viagra-selling websites hosted in Russia.
Is email marketing still relevant?
You bet it does. 86% of business professionals preferred mode of communication is by email. This probably explains the phenomenally high click-through-rate of B2B emails – 5.27%. That means, more than one in twenty prospects will open relevant emails sent to them. Can you imagine how many salespeople companies need to hire to achieve the same level of penetration?
How are emails collected to begin with?
Collecting emails or "list building" as it is otherwise known can be done in a number of ways. The easiest is to throw up an opt-in form on your site offering something of value in exchange for singing up. This will of course be more effective if you are already driving a large amount of traffic to your site through online ads, social campaigns or digital marketing/seo services.